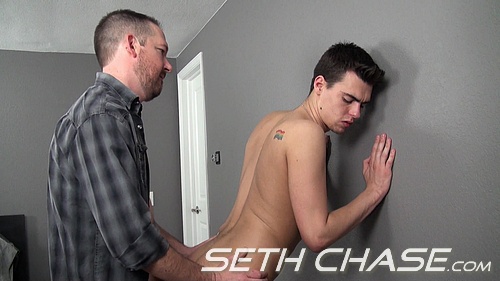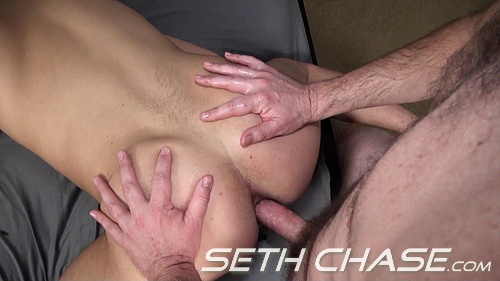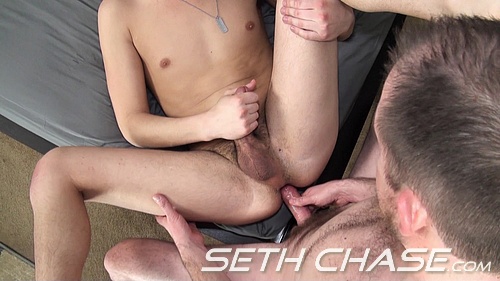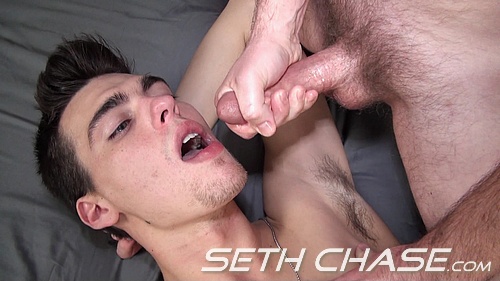 Aiden Carter and I have sucked each other off in two of the best oral videos I've done in a while. This time I pound Aiden's tight ass before we swallow each other's loads again.
I have to say, Aiden is really fucking hot! I mean what's not to love about a cute, big dick'd skinny dude that loves devouring cock & cum.
We start off with me deep-throating Aiden's gorgeous cock & balls. Aiden then drops to his knees and gets me nice and hard, ready to fuck.
Aiden turns around and faces the wall. I finger his tight ass before sliding my cock in his hairy man-hole. With each thrust, Aiden slams against the wall.
I sit down on a chair and Aiden sits on my throbbing hard-on. He rides my cock as I stroke his thick dick.
Aiden is now all warmed up and is now ready to get pounded really deep. He lays back on the bed and throws his legs in the air. I hop on and drill his ass, balls-deep.
It's fucking awesome when the bottom your nailing loves fucking and can take every inch of your cock. Aiden pulls me in even deeper and I pound away. Aiden and I lock eyes as I keep drilling his butt. I'm thinking I'm about to shoot my load deep in his ass when suddenly Aiden say's he going to cum.
I hop off and swoop down to catch his load in my mouth. I don't remember Aiden having such a big wad, but this is really a lot of jizz. I swallow then continue sucking on his cock until every drop is drained…
I can't take it any more and am about to bust myself. I jump up and shot my load straight into Aiden's open mouth. He takes my cum dripping cock in his mouth and keeps sucking & swallowing until there's nothing left.
Aiden scoops the little bit of cum spillage from his cheeks into his mouth. He licks his fingers and says "mmm tasty".
This is one memorable fuck that'll be hard to top in the future. I'll keep trying though

SCENES WITH SETH CHASE & AIDEN CARTER: