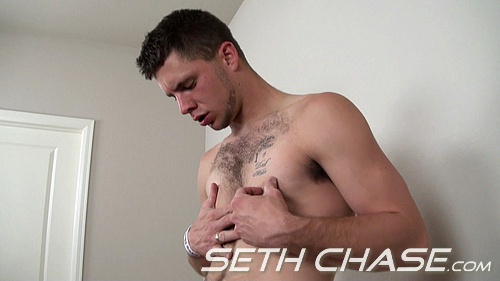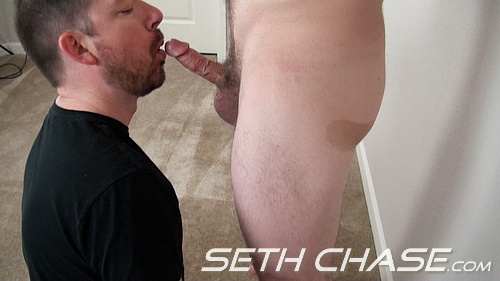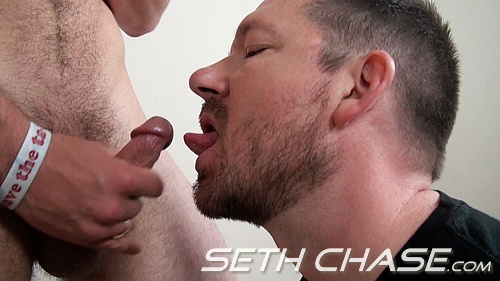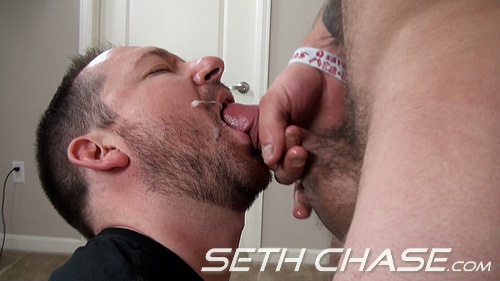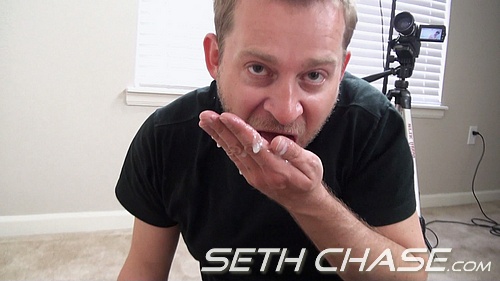 I've sucked off Walker Michaels a bunch of times before. Each and every time is a blast. Gotta love a straight dude that has no hang ups about getting off with guys.
Walker phoned me up and said he hadn't gotten off in a while and really needed to bust his nut. He said that normally he'd just jack off alone, but ever since he started making videos with us he hates wasting loads off camera. I tell him, "OK, OK Walker, get your ass to the studio and we'll see what we can do…".
Walker arrives with a raging boner sticking out of his pants. Aaron French grabs a camera, I drop to my knees, and it's on!
Hardly a word is spoken, I mean who needs to talk with there's a raging boner attached to a hot stud throbbing in front of your face…
As I'm sucking Walker's dick & balls and stroking my own cock, suddenly Walker looks down at me and says, "here it comes!, here it comes!".
He shoots, with the first streams of jizz hitting the roof of my mouth. A few spurts of cum hit my cheek before I take his cock back in my mouth.
I grab the cum that hit my cheek and smear it all over my dick. I use his cum as lube to jack my cock. With straight boy semen covering my dick & flowing down my throat I can't last any longer and have to bust.
Aaron jumps into the scene and catches my entire load in his hand. He lifts his hand to his face and licks his hand clean.
Be sure to catch Walker's surprised & funny reaction at the end.
SCENES WITH SETH CHASE & WALKER MICHAELS: