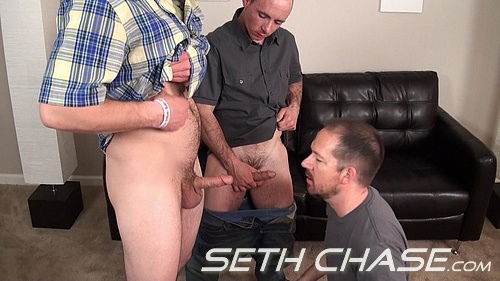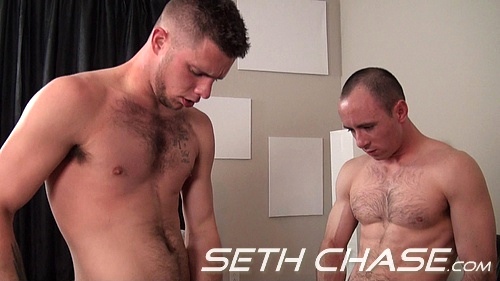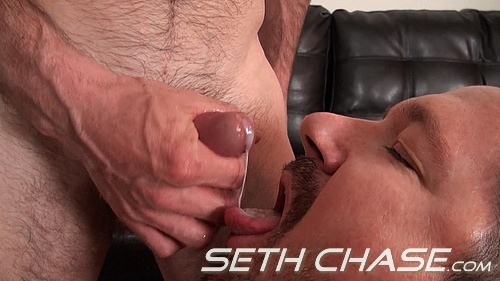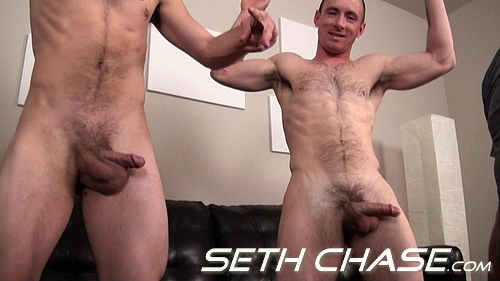 Walker Michaels & Shane Stride walk through the door, and without saying a word, drop their pants and shove their cocks down my throat.
This is pretty much a fantasy come true. Two hot straight dudes fucking my face and popping their loads off in my mouth. Seriously, could it get any better?
I switch back and forth between Shane and Walker's cocks. I'm so turned on that my boner is poking through my pants. I whip out my dick and stroke myself as I'm sucking both cocks.
I can sense that Shane is going to bust first. I position myself just right and Shane lets his load fly. Most of his cum pools on my tongue. He squeezes his shaft and drops of semen drip down adding to the cum collection. I get a good taste of Shane's cum, then swallow. I take Shane's cock back in my mouth to make sure nothing is wasted.
Watching me swallow Shane's cum really gets Walker going. With some of Shane's load still in my mouth, I suck on Walker's pulsating cock. Walker starts spurting cum all over my mouth.
I rub his cum dripping cock on my lips slurping the jizz into my mouth and down my throat. Once I'm sure Walker's cock is completely drained of cum, I take the little bit of jizz from both guys that landed on my chin and smear it all over my cock.
Mixing cum from two straight dudes and using it as lube is fucking amazing! I stroke my Dick and shoot a massive load. The first stream of cum shoots across the room and I make a giant mess of the carpet below.
I'm coated with straight man cum, inside and out. Walker and Shane are both about as happy as a straight guy can be after feeding a gay dude their loads. Lets just say they were all smiles!
These types of videos, where we get right to the action and get to the load(s) as fast as possible, are definitely my favorite. After taking back-to-back loads from both Walker & Shane, I'm planning on getting as many guys together as I can find, lining them up and taking load after load after load. Stay tuned!
SCENES WITH SETH CHASE & WALKER MICHAELS:
SCENES WITH SETH CHASE & SHANE STRIDE: