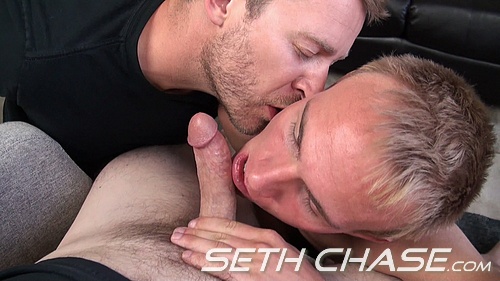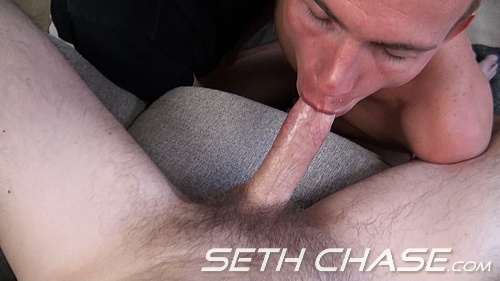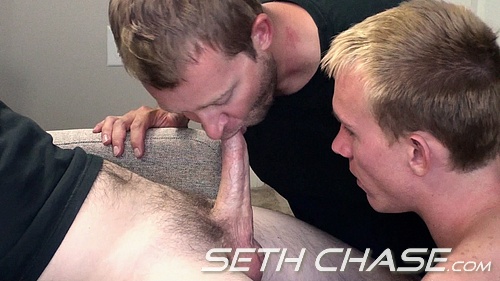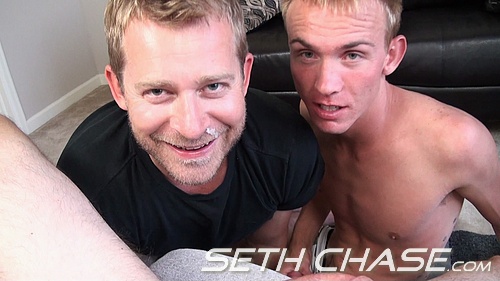 Two hot blonds, Talen Matthews & Aaron French get together and suck me off to completion in this fantastic POV BJ video.
Talen gets started by pulling down my pants & starts sucking my cock. He licks the tip and sucks on the shaft and I'm pretty much rock hard in seconds.
Aaron then gets into the action by taking over servicing my dick while Talen moves to my balls. Both guys get their dicks out and start jacking as they suck on my cock and balls.
I'm pretty much in heaven right now and can't take much more! I tell the guys I'm about ready to bust. They position themselves to catch my load.
I shoot directly into Aaron's mouth. He takes my cum spurting cock in his mouth and takes the rest of my load. Talen then moves in and sticks his tongue in Aaron's cum-filled mouth. They swirl my jizz around their tongues, then swallow.
I can barely move now having my load drained & swallowed by two hot blonds.
SCENES WITH SETH CHASE & TALEN MATTHEWS: