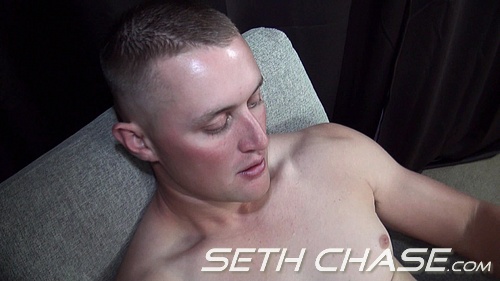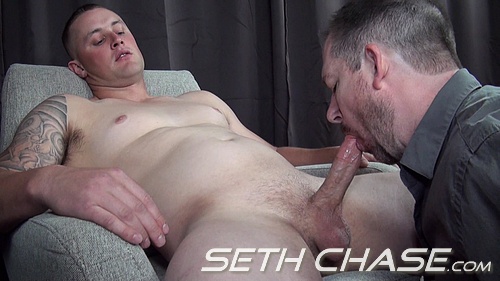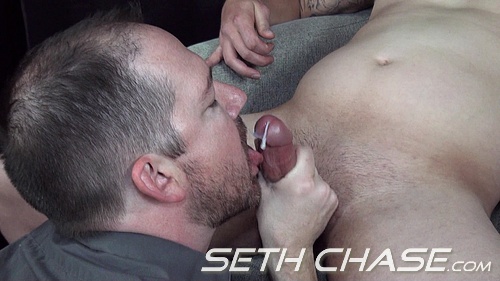 Chad Hanson has worked with my partner Aaron French a bunch of times. In each of those scenes I was always behind the camera with a raging hard-on wishing I could get in on the beefy straight boy action. Well my wish came true when Chad rang us up saying he was ready to donate another load of jizz.
Chad has one of those fantastic cocks that gets super rock hard. That always makes for a much better blow job. Chad fucks my face trying to get his thick cock all the way down my throat. Chad sat back and I took over servicing his beautiful body.
I could feel Chad's cock pulsating and his body tightening up. That can mean only one thing… the cum starts oozing out of his dick head straight into my mouth. I pause for a second to get a good look at the globs of white straight boy spunk spewing out of Chad. I slurp it all up making sure to swallow every drop. Chad's cum was fantastic tasting. For sure one of the best tasting loads I've ever downed.
I seriously couldn't get enough of Chad's cum. I continued to suck his cock until he went limp, swallowing every residual droplet of semen.
Chad watched as I licked up every drop of cum. These straight guys are often amazed when you swallow their spunk. Most of their girlfriends and wives won't take a load in their mouths let alone swallow it.
Chad told me I did such a thorough job of sucking down his load that he didn't even need to cleanup afterward. That's what I like to hear!
SIMILAR CUM SWALLOWING SCENES: