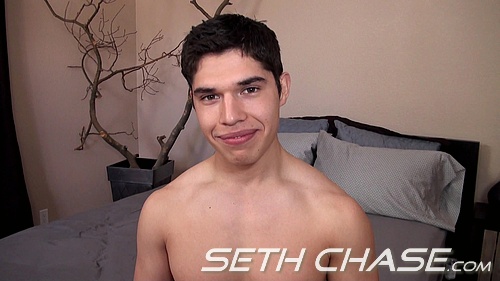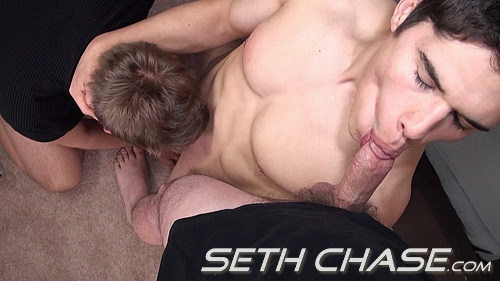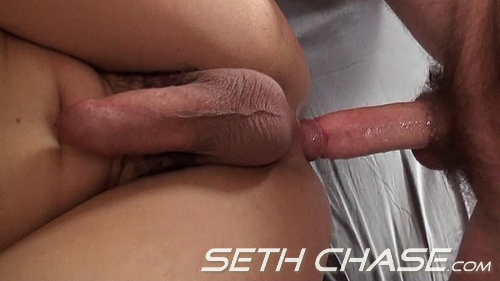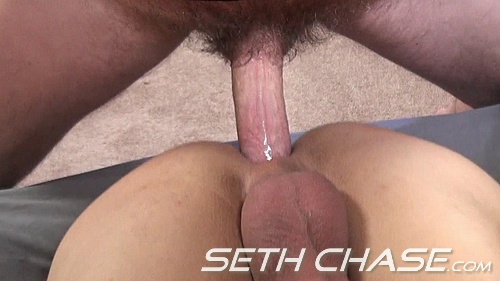 I previously filmed Mitchel Knight for one of our other sites, SUCKoffGUYS.com. In that video he fed Aaron French two loads of his spunk. After watching his loads fly into Aaron's mouth just inches from my face, I definitely had to get in on the cum swapping action with this young hottie.
Mitchel had so much fun in that shoot, that he said he wanted to come back and this time get fucked raw & swap loads with both Aaron and myself. Fantastic!
Aaron is first up to tap Mitchel's ass. Aaron does an amazing job drilling his cock deep into Mitchel. First from behind, then from above. Aaron hops off Mitchel. Now it's my turn!
Even with being warmed up by Aaron, I have to take it pretty slow at first as Mitch struggles a bit to take my cock.
I squeeze some clear pre-cum out of my shaft and lube up Mitchel's hole. Pre-cum (and cum) really is nature's best lube after all. I re-insert my pre-cum dripping cock and with the added natural lube, Mitchel is able to take me really deep.
Mitchel, needing to give his hole a little break, jumps off my cock and immediately starts sucking me, getting a nice taste of my pre-cum & his own ass juice too.
Now, Mitchel hops on top of Aaron & inserts his, uncut dick. Mitchel and & I take turns drilling Aaron's ass, raw.
With Aaron on his back and Mitchel drilling away, Aaron pops off his load on Mitchel's belly.
Mitchel takes Aaron's cum and slathers it all over his cock. He sticks it back in Aaron's hole and fucks him with his own cum. Mitch pulls out and immediately sticks his dick in Aaron's mouth. Mitch then jumps around and takes Aaron's cum dripping cock in his mouth and does a nice job of cleaning off all the remaining semen.
Mitchel lays back and I hop on for another ride. After I pound from above, we switch and now I lay back & Mitchel sits on my cock. He guides my throbbing dick back in his hole. He rides me for a bit before turning over on his hands and knees. I can sense that he's totally ready to get filled up with my load.
I drill Mitchel's ass from behind until I can't hold back any longer. I blast Mitchel's hole with a nice big load. White ropes of jizz shoot from my cock, onto his hole and some up his back.
Some of my cum drips down Mitchel's back, to his crack, coating his gaping man-hole. Mitchel takes his fingers and shoves some of my cum in his ass and fingers himself with it. I re-insert my cum dripping dick being sure to milk out the last last remaining drops of jizz oozing out of my shaft. I push into Mitchel as deep as I can go before pulling out.
Aaron, wanting to also get some jizz in his ass, scoops up some of my cum that had landed on Mitchel's back. He takes my semen, lubes up his ass just before Mitchel sticks his cock in again.
Now, with Mitchel using my cum as lube to fuck Aaron, he pounds & pounds until he's ready to explode. He shoots his load all over Aaron's hole. Wanting to get Mitch's cum deep inside, Aaron tells him to stick it in again. Mitch re-inserts and pushes his jizz in as deep as he can go. He pumps Aaron's ass making sure he leaves a nice amount of cum deep inside.
Everyone is left drained, filled with each-other's cum & all smiles.
SIMILAR FUCK SCENES STARRING SETH CHASE: