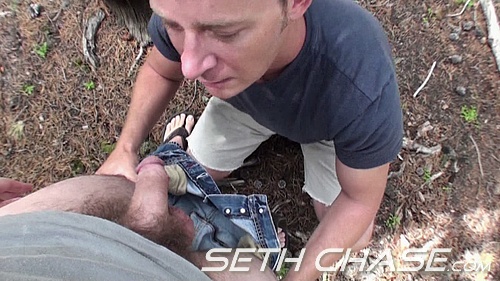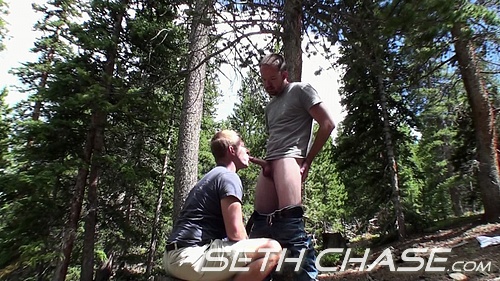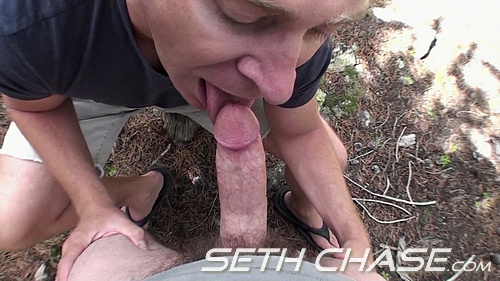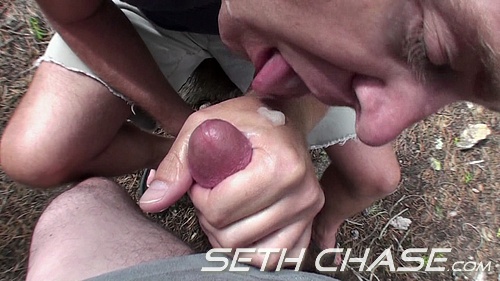 As you might know, I love having sex in the great outdoors. Whether I'm sucking off & swallowing a dude's load, fucking him & shooting my load up his ass, or blasting my load down his throat, by far the best location is anywhere outside. Something about it seems more natural and just pure animalistic.
I back up against a tree and Aaron pulls down my pants. He wastes no time and gets me rock hard in a matter of seconds.
There's something really special about getting sucked off by a dude who really loves cum. Of course, I'm always happy to shoot off a big load down a cum-lover's throat. Just knowing that not one drop of your load is going to be wasted seems to result in a giant powerful blast of cum.
Aaron works over my cock until I'm ready to bust. I shoot a giant load of which every drop gets swallowed. All you cum junkies out there will love this all-out cum-eating/swallow video.
SIMILAR CUM SWALLOWING SCENES: