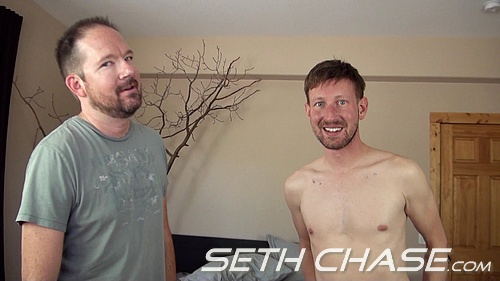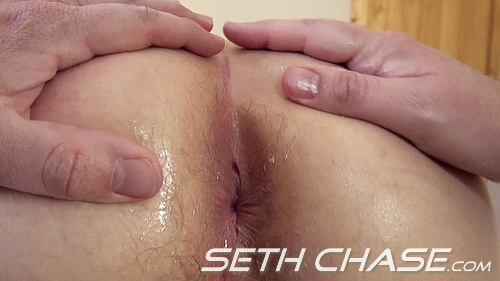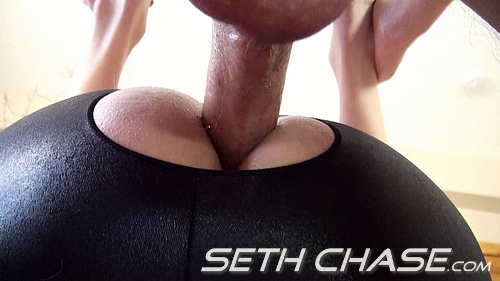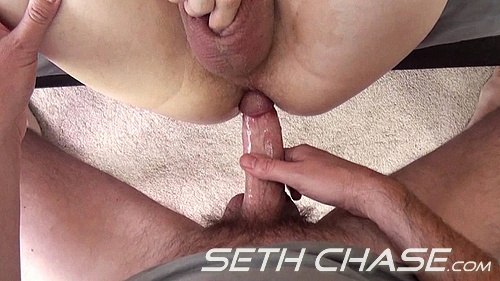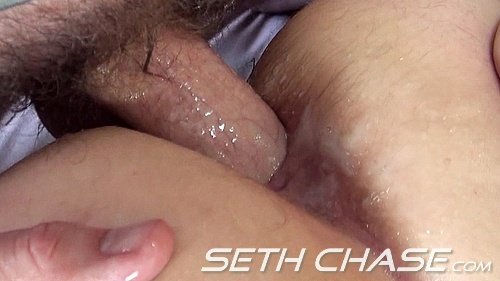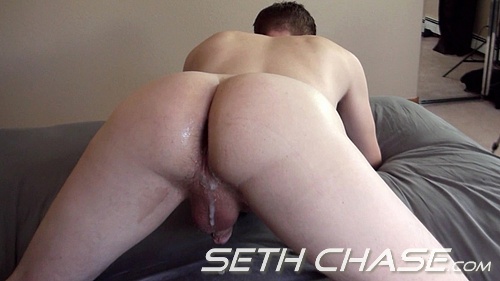 Let's see, last time I hooked up with Colton, I sucked off and swallowed every drop of his cum. Then I creamed Colton when he took a huge load of mine down his throat. I guess the only thing left is for me to stuff his guts with my semen & sperm!
When Colton arrived for his big day of bareback fucking, he kept talking about how stunned he was with the amount of cum there as to gobble down the last time we got together. Although when it comes to fucking, he's normally a top, he said he couldn't wait to get every drop of my big load shot deep into his guts.
Colton sucks on my cock just enough to get me hard. We waste no time and Colton drops his pants and bends over.
The underwear he showed up in were definitely made for for fucking! There's a big nice fuck-hole cut out in the back. Of course I immediately stick my cock through the fuck-hole and start warming up Colton's man-hole.
I squeeze out some pre-cum from my cock and lube up Colton's hole. Since Colton is normally a top, I start slow. I want to make this fuck-session last! I start pumping his ass, going in a little deeper with each thrust. I have to say Colton is pretty good at bottoming. I think he should definitely take cock up his ass more often.
We switch positions a few times. I lay down and he rides me, then he lays on his back and I pound his ass super deep. Colton can really take it, this guy can fuck!
Seth slides off Colton's underwear, re-mounts and continues to pound Colton's butt.
We switch to doggy style & now I drill Colton from behind. I go faster and faster & am getting really close to busting. By the look on Colton's face you can tell he wants to feel my load being shot up his ass so bad.
As I'm pumping my cock in Colton's ass, cum starts to shoot. The first stream lands on his hole, then I make sure to release the rest deep inside his ass. I pump really deep as I can feel jizz shooting out of my cock. This load is there to stay!
When I'm sure every drop has been deposited, I slide my cum glistening cock out of Colton. He's definitely filled to the rim as some of my load starts to bubble out of his hole.
Colton's ass is covered in my cum, inside and out. This was one of the best raw fucks I've had in a while. I can't wait to hook-up and swap loads with this stud again.
SCENES WITH SETH CHASE & COLTON HARRIS: