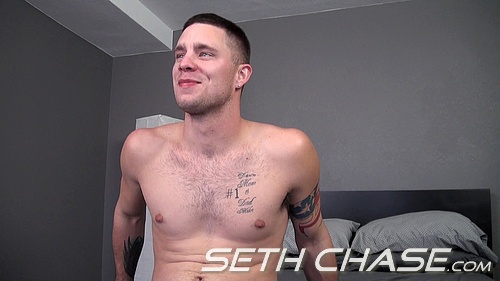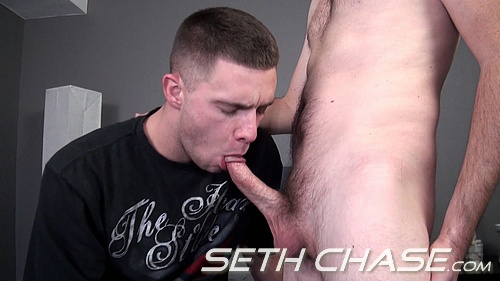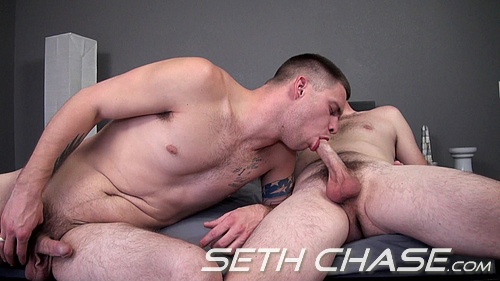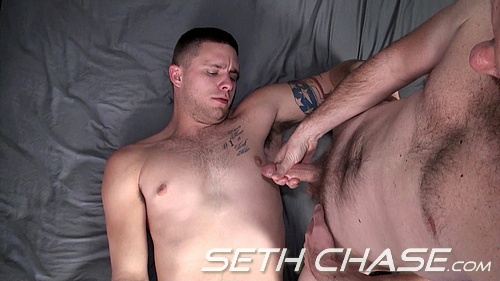 Walker stops by for a quick blow job and blast of cum. This time however, the tables are turned and Walker is the one to take the load.
True to form, Walker always brings along his sexy sense of humor. Walker was a little nervous about has a hard time getting out the words which makes for a hilarious intro to the video.
I've sucked off Walker numerous times. This time he sucks my cock and takes my load all over his body. This is the first time Walker has ever let another man jizz all over him. Although he did use my cum as lube once when fucking Aaron French. So it's not like he's never touched cum before…
I think this is only Walker's second time sucking cock. I had the pleasure of being his first. He obviously like it and wanted to try it again. He gets right to business and he's actually pretty good at sucking dick. He's so fucking cute I really wouldn't care even if he wasn't good at it.
I fuck Walker's face, then lay back and let this hot stud service me. When I sense I'm getting close to popping off my load, I get up on my knees and hover over Walker's face.
I can't tell you how much I wanted paint Walker's face with my load. This straight boy wasn't having that so I shoot my wad all over his chest.
I use my cum dripping cock to rub the semen all over Walker's hairy chest. He's now covered in fresh warm cum, and I'm totally spent.
Till next time…
SCENES WITH SETH CHASE & WALKER MICHAELS: