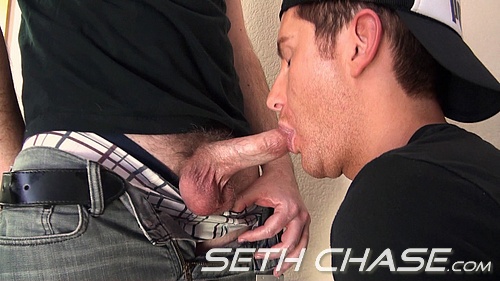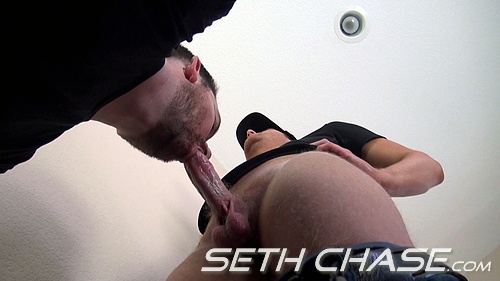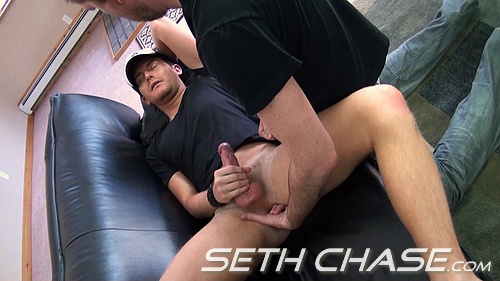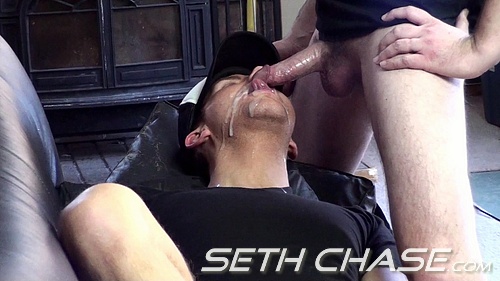 This video was originally slotted to be a "Quick Blast!". You know, the videos I'm occasionally in where the focus is getting to the load as fast as possible…
It was suppose to be me taking Addison's load own my throat. Well, long story short, Addison had a little trouble getting to the point where he thought he'd be able to cum. So we turn the tables and I blast Addison's mug with one my huge loads.
Addison is laying down as I stroke my cock over the "landing area". Addison is about to get glazed!
I start moaning, my legs start shaking, the cum is about to fly!
Addison opens his mouth in anticipation for my load. Seeing him open his mouth, ready to take my load, really sets me off.
I unleash my load across Addison's wide-open mouth. I usually have pretty big loads but even I was a bit amazed at this one. After the initial blast, the cum just keeps flowing from my cock into Addison's mouth.
Addison swallows all of the semen that has pooled in his mouth. Wanting more, he takes my cum dripping dick in his mouth for even more jizz. He uses his tongue and swirls the cum, then licks the last droplets of semen off my cock head. I squeeze my shaft, milking out a little more juice which drips into Addison's mouth.
Addison's face, mouth, throat & stomach are completely coated in cum!
I've unloaded on the faces and in the mouths of countless guys. At the moment of ejaculation, some guys are motionless (young dudes), some flinch, some even look like they want to puke (straight dudes).
I have to say, there's really nothing hotter than unloading in a mouth that belongs to a guy who really, really wants it. Addison Cooper is definitely one of those guys. He loves the build up, the anticipation and most of all he loves the sensation, taste and aroma of fresh semen flowing down his throat. More like him please!
SIMILAR CUM SWALLOWING SCENES: