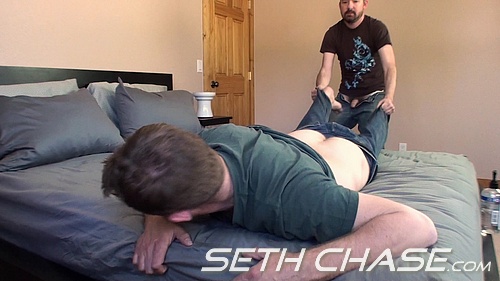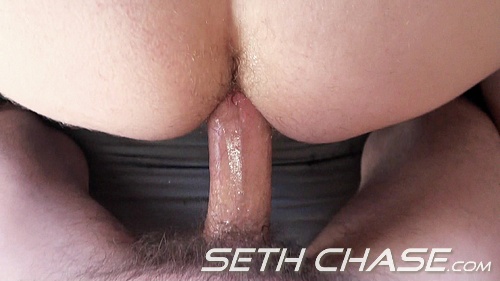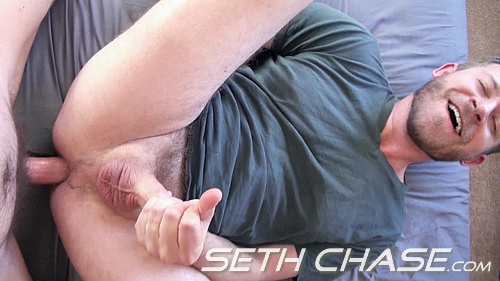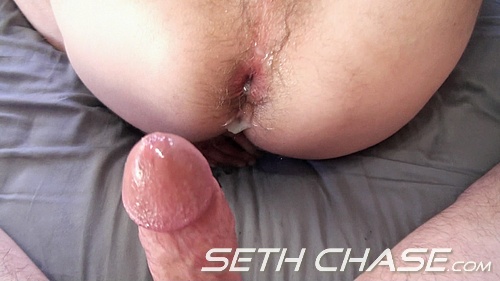 There are only few things better than bareback ass fucking & depositing your load deep in a dude's ass. Actually, I can't think of anything better! Especially when that ass belongs to Aaron French.
I'd been saving this load up since my last shoot, so I knew it was going to be a big, messy one.
I start by whipping out my cock and smacking Aaron's ass a few times. Aaron spreads his cheeks. He's totally eager to get my cock in him.
With Aaron's butt popped up in the air, I squeeze out some pre-cum from my shaft and lube up his hole with it. I slide my hard cock in and start to pump.
I pound him from behind for a bit before he turns around and throws his legs in the air. This is probably my favorite position to fuck in, or at least to shoot my load in. I love watching the face of the guy as I release my semen & sperm deep in his ass.
Aaron is so turned on by getting pounded that he has to let his spunk fly. The sight of Aaron's cum shooting out of his cock was enough to set me over the edge.
I'm balls deep as the first jets of jizz shoot out of my cock. I hold it there making sure to get as much cum inside Aaron's body as possible.
After a few seconds I slowly slide my pulsating cock out of Aaron's freshly bred hole. As soon as the head of my dick is visible, cum starts oozing out collecting on my dick. I immediately shove my cock back in and start drilling again.
As I pull out again, I squeeze all the residual jizz out of my shaft, making sure to leave every drop inside Aaron's ass.
This time only a little leaks out as my cock slides out. It collects on Aaron's freshly cream-pied hole. A truly beautiful sight!
SIMILAR FUCK SCENES STARRING SETH CHASE: