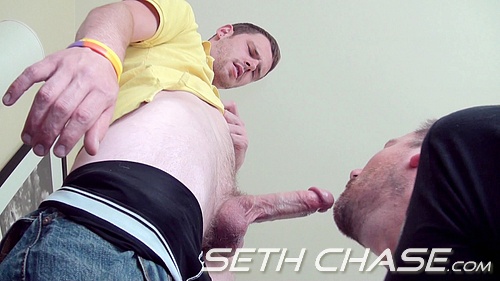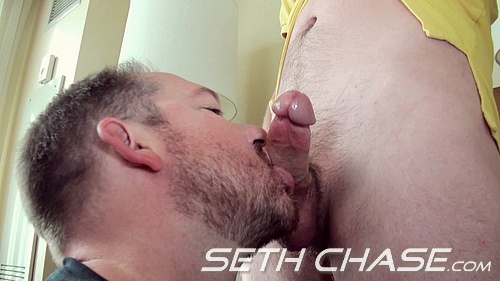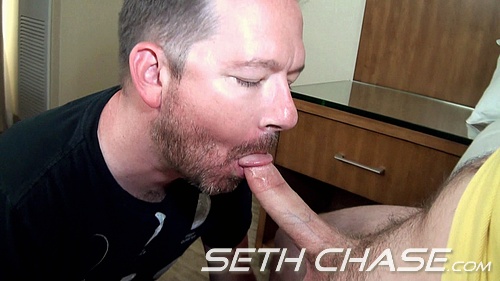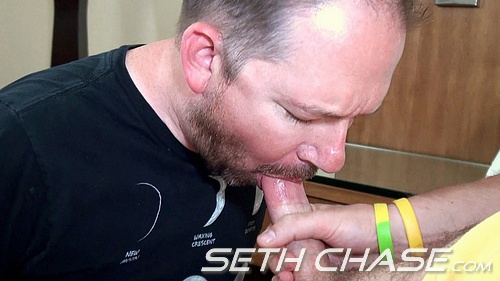 You've already seen me seed Evan's ass & throat with two of my loads. Now it's my turn to take it and I seriously couldn't wait to get his cum inside me.
Evan is really fucking sexy. He has a fantastic cock! It's just the perfect size & shape for sliding down my throat and unloading almost directly into my stomach.
I service Evan's sexy body with the sole goal of getting to his load. As I'm sucking his cock and balls, all I can think about is the warm treat that soon to come. I'm so excited that I could jizz in my pants.
After sucking, deep-throating, and lots of ball-sucking, Evan's raging boner is ready to pop & I'm so ready to take it!
I position my mouth just right to take the first squirt of jizz. It shoots straight into my mouth and lands directly on my tongue.
I slide his pulsating, cum spewing cock down my throat. I can feel the warm semen hitting my tonsils & flowing down my throat, directly into my belly.
I'm seriously in esctacy right now. A hot dude's fresh load coating my mouth, throat and stomach. It's enough to make me see stars.
The cameraman snaps me out of it and asks if Evan is empty. That's my cue to go in for any remaining droplets of jizz still in Evan's shaft.
I definitely want every ounce of Evan's load inside me. I'm not letting one drop hit the floor!
I take Evan's cum oozing cock back in my mouth making sure to extract and swallow every last drop of semen.
I keep Evan's dick in my mouth until he goes completly soft. Only when I'm sure that I've swallowed every drop of his cum, do I release his cock from my mouth.
These cum swallowing videos are probably my favorite type to film. There nothing else quite like draining a dude of his entire load, consuming every last drop and leaving him completely spent.
SCENES WITH SETH CHASE & EVAN PARKS: