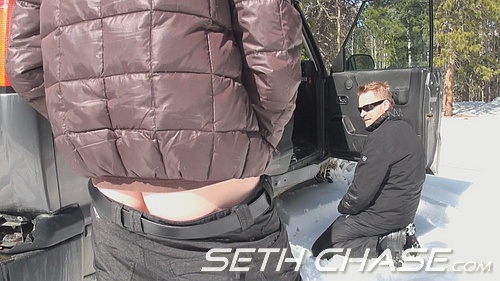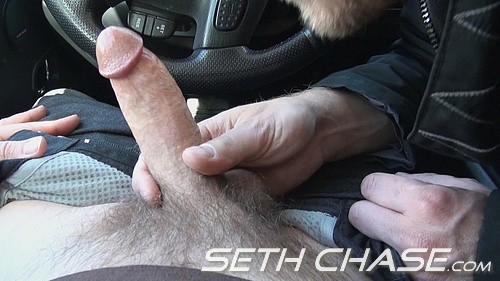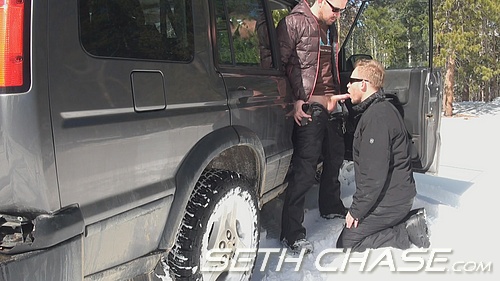 Aaron takes me on a wild off-road adventure in the snow. He then he sucks me off and swallow my load…
First we get stuck in two feet of snow and then crash into a tree!
After getting ourselves unstuck from the crash on the impassable road, I take over and drive in reverse for two miles on this narrow 4×4 road. We finally find a spot to pull over.
Being a lover of nakedness outdoors, I whip out my dick, Aaron bends over and starts sucking my cock inside the truck. Before long We find ourselves outside of the truck on the mountain road.
I'm so turned on by getting my dick sucked outside, I erupt with a massive load delivering it directly to Aaron's open mouth.
Aaron waits to swallow until I'm completely finished unloading. A big pool of white cum is almost overflowing. He takes two bug gulps swallowing every drop.
Gorgeous Rocky Mountain views and outdoor cock sucking & load swallowing. This was a good day!
SIMILAR CUM SWALLOWING SCENES: